60 years. Married. 60 years! They look too young to have been married 60 years ago.
These are my grandparents. On father's day we celebrated their 60th wedding anniversary.
If ever there was a husband and wife for a young couple to look up to, it is these two. I'm sure they have had their share of disagreements over the years, but I can't recall a time when I've seen evidence of discord. I have memories of hand holding, admiration, knowing smiles and lots of laughs. Their 60th wedding anniversary was no different.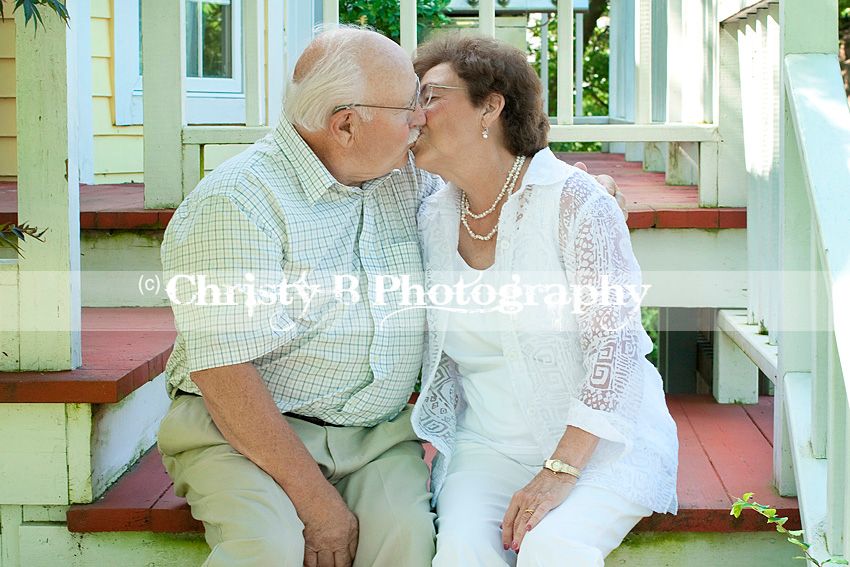 The entire family was able to make it for the celebration. I learned that photographing complete strangers is much easier than photographing family members. Family is all to comfortable with you and doesn't mind telling you to, "Just take the picture!", not caring if there is a pink flamingo garden ornament sticking out behind their heads. "Just edit it out." That's easy for them to say!
Here are my grandparents with their three kids; the start of our wonderful family.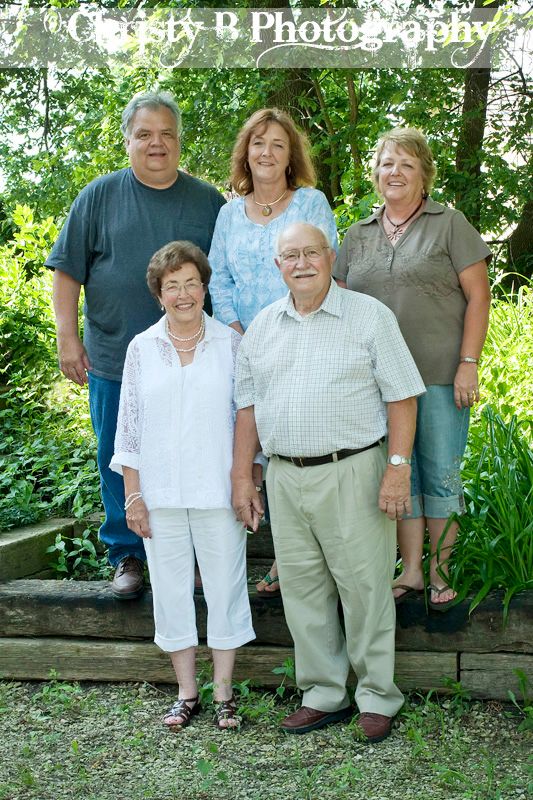 Add in their spouses. Look at the expressions on their faces. I think they must have been telling me to hurry up again. That's what you get for harassing the photographer – less than perfect images posted on the interent for the whole world to see.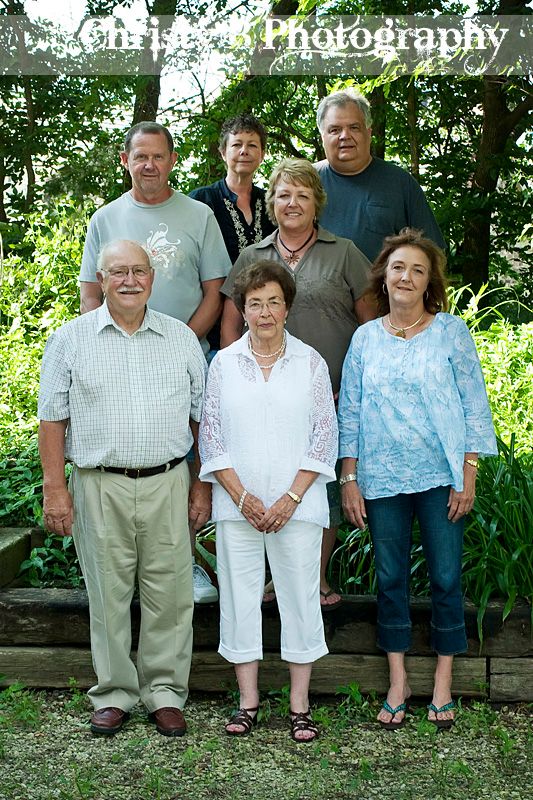 The grandchildren. The best behaved grandchildren ever, I'm sure.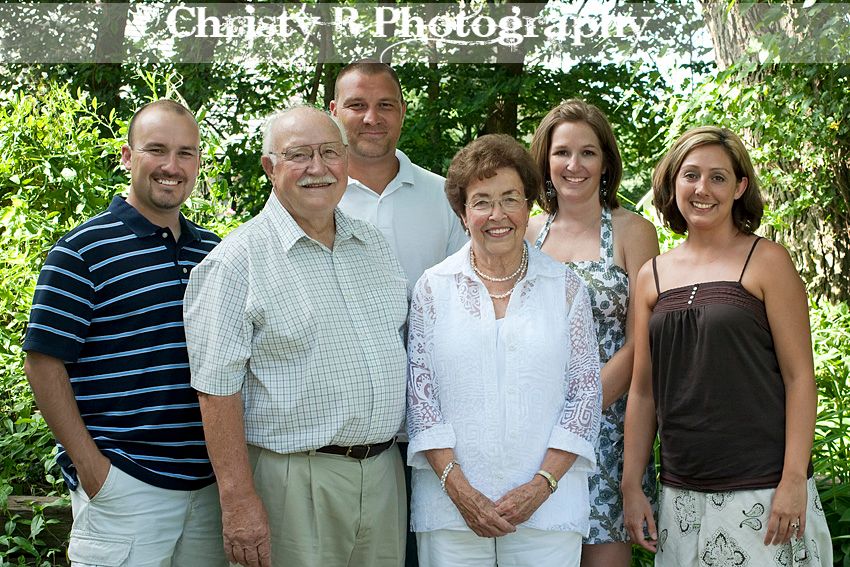 The grandchildren and their spouses. Photo courtesy of my son.
And finally, the great-grandchildren. Notice the pink flamingo sneaking into the picture again. At this point, none of us cared, not even me. At least the great-grandkids didn't talk back. 🙂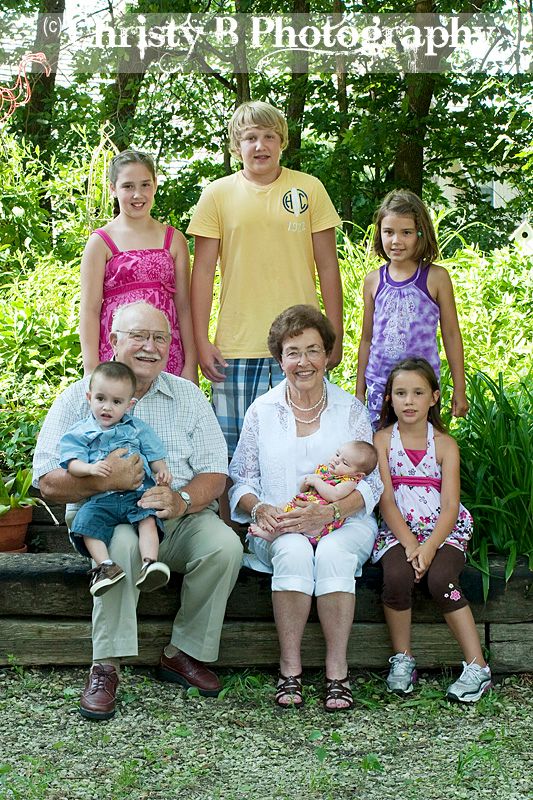 And that's our big, happy family. All inspired to grow up to be our very best by a young couple that fell in love over 60 years ago.