What an honor it is to capture images of a couple celebrating 50 years of marriage.  These days it's not such a common occurrence.  To think that fifty years ago they started out, just the two of them.  Over the years their family grew and grew.  And look at them now, older wiser and surrounded by the love of the family they created.  Congratulations Mr. & Mrs. Kircher on fifty years of marriage and a beautiful family! 
The day of their anniversary celebration the sun was bright and the weather was warm.  There wasn't a hint of shade to be found.  The entire family braved the midafternoon sun and heat for a few group photos.  I especially love this shot – the very last shot of the day.  They told everyone to just find a spot.  I actually like how there are a few closed eyes and not everyone is looking straight at the camera.  It's perfectly imperfect.  Just  like most any family is.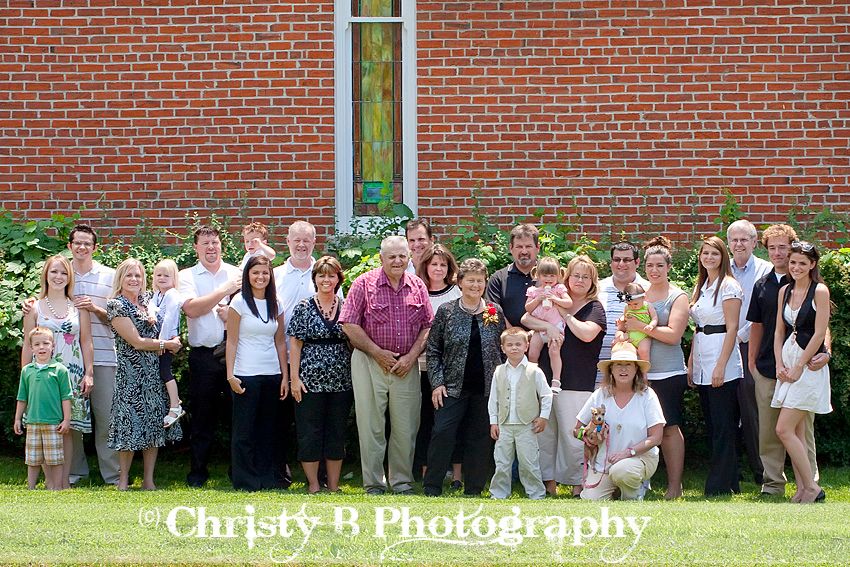 We started the photos inside the church.  This is Mr. & Mrs. Kircher with all of their kids.  How lucky they are to have all of their children together at once to celebrate the special occasion!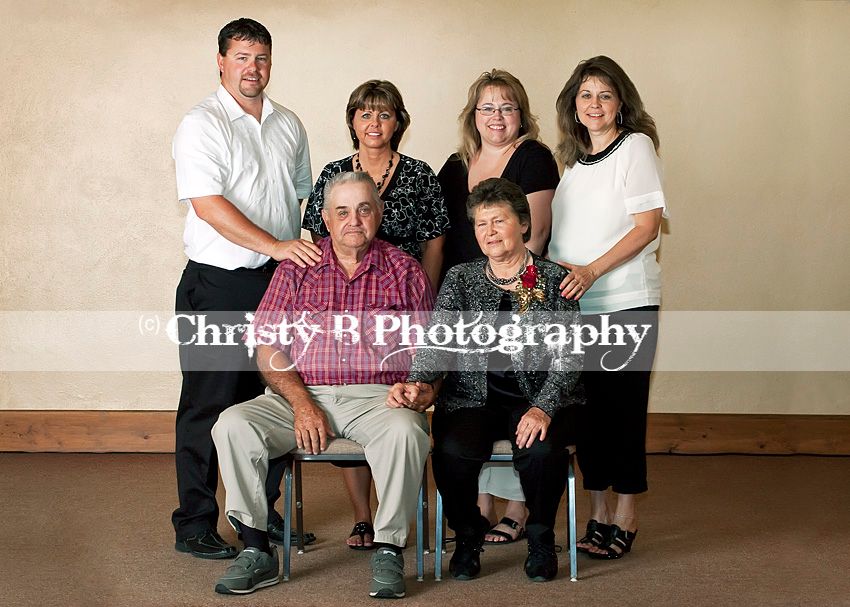 Here are a few more images of some of the main family groupings.  Such a beautiful extended family you have Mr. & Mrs. Kircher!