Christy B Photography will be hosting Christmas tree farm mini sessions this year on Saturday, November 15th.   Pumpkins & Pines here in Pleasant Hill allows licensed, insured photographers to use the tree farm ONE day a year for photos and I'm excited to announce that Christy B Photography will be there for mini sessions.  We are now scheduling 15-20 minute mini sessions from 1:00pm to 4:00pm.  Whether you want simple family images with live Christmas trees as the background or fun photos of the kids at our Christmas tree stand, we've got you covered.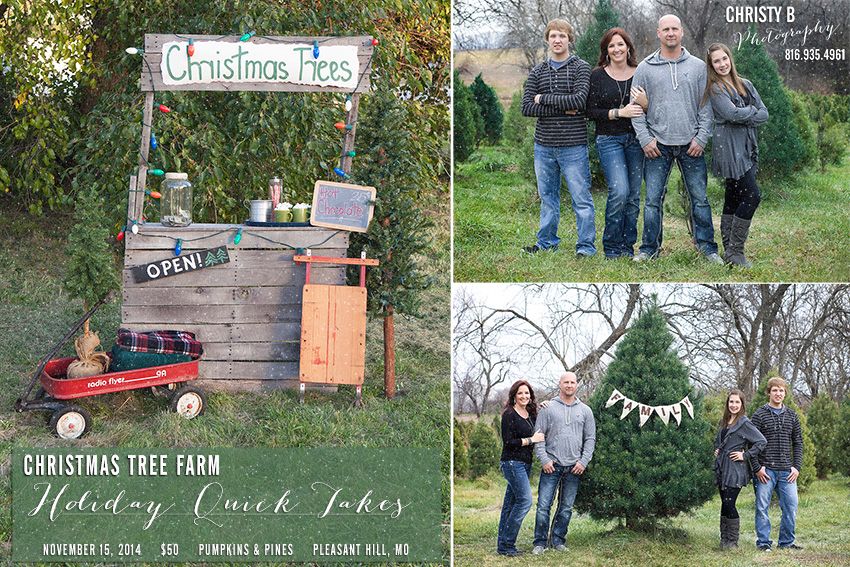 Want to get half off your mini session?  Help us spread the word – find the above image on our Facebook, Instagram (christyBphotography) or Twitter pages, share it and get your own 2014 Holiday Quick Take session for $25.
We  have special portrait packages and custom holiday cards designs to choose from specifically for this event.   This is a one day event only with a limited number of sessions that can be booked.  If you would like to schedule an appointment, CONTACT US via email or at 816.935.4961 grab your desired time slot.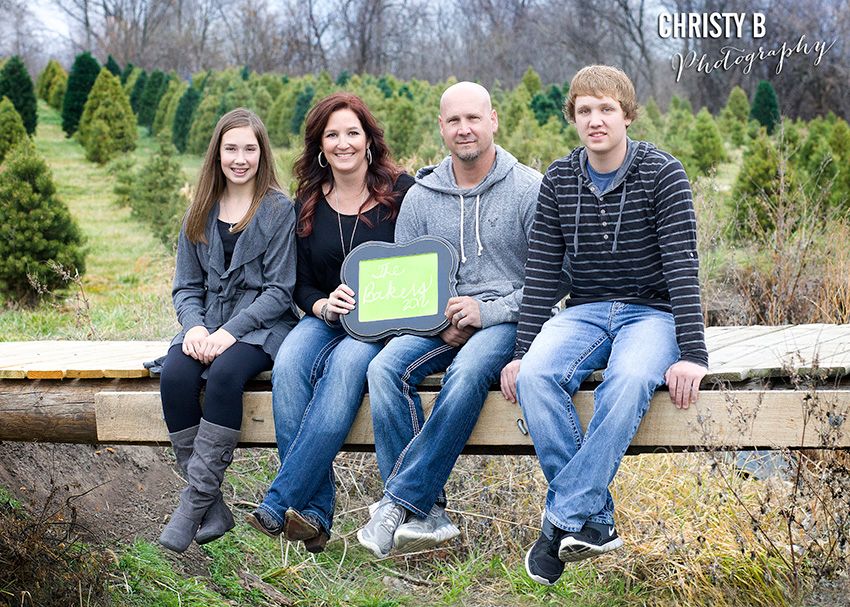 We have a Pinterest inspiration board for our clients to get the feel of what we have planned and to help with clothing ideas.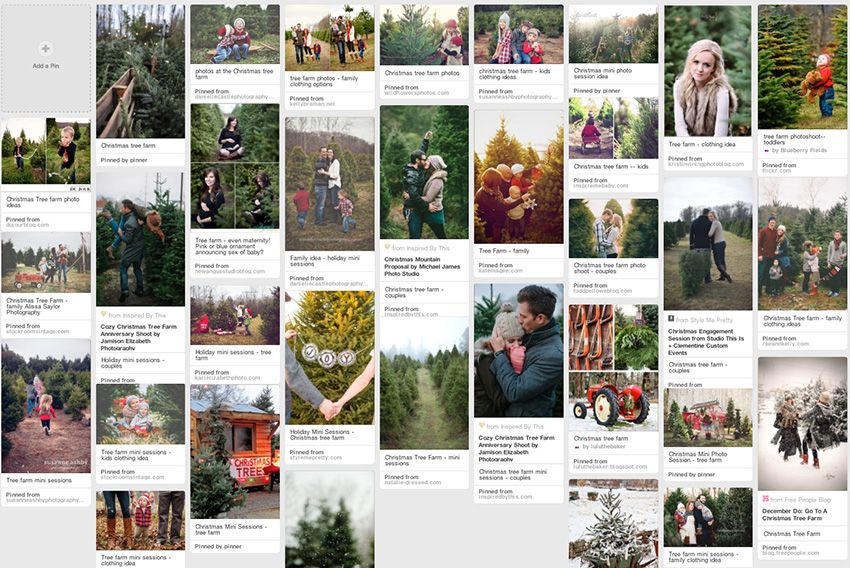 Come on out, create fun holiday memories with your family and get some awesome Christmas portraits that you can unpack year after year and enjoy during the holiday season.  It's going to be a blast!