I've had several people ask recently if I was going to start the "What's In My Closet Wednesday" series back up.  It does make me take a shower on my days when I don't have to leave the house and it makes me try things in my closet I haven't worn in a long time, so I might just start it back up soon.  Until then, here are a few of my favorite things this month – several of which I'm loving wearing this spring.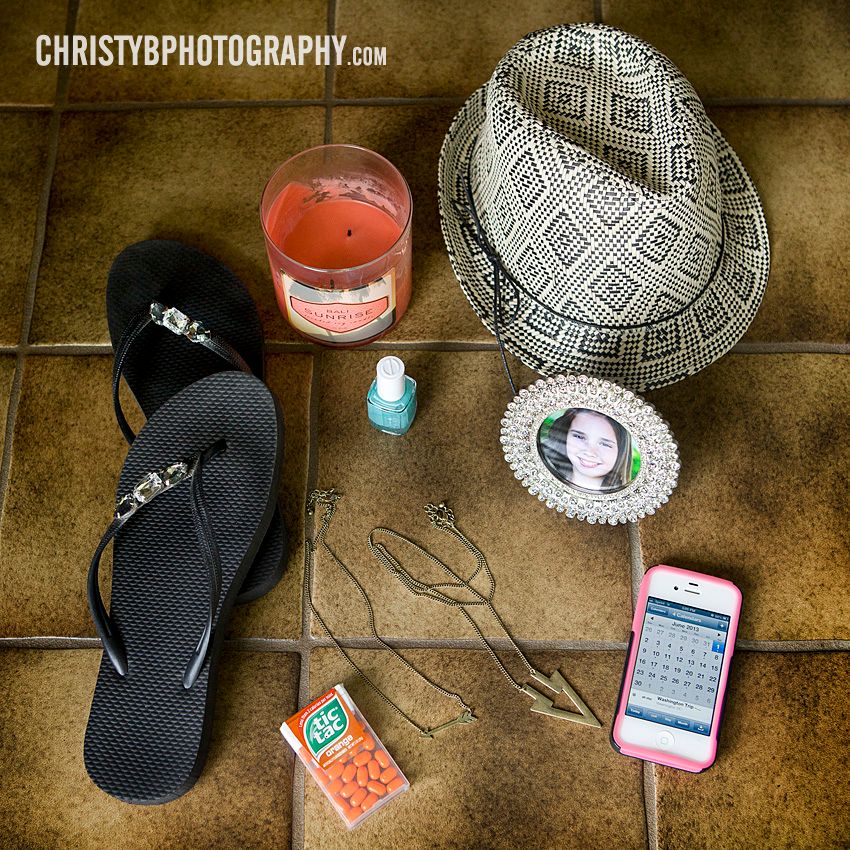 1.  The calendar on my iPhone.  I resisted putting my calendar online for a long time.  Something about that nice paper calendar filled in with my favorite pen wouldn't let me do it.  Then I got so busy I was double scheduling doctor appointments when I didn't have my paper calendar with me and I finally made the switch.  My family's personal calendar and my business calendar all synced to one place with no pen scratches when I make a mistake.  I'm in love!
3.  Fedora.  Windy spring days + messy flyaway hair begs for cute fedora hats when running errands or spending a day at the ballpark.  The one pictured is from Target last year.
4.  Bali Sunrise Candles.  Wondering aimlessly through Target can get me in big trouble.  I stumbled upon this yummy scented candle that screams warm summer weather.  One is good.  Two or even three lit at the same time on my desk is heaven.
5. Bling Flip Flops.  There we go with the bling again.  I'm loving this year's adorned flip flops from Old Navy.  All $9 bucks of them.  The black pair goes with everything!  I own a purple glitter pair, also.
  I'm actually in love with anything mint colored this season.  Mint and yellow were voted the colors of our 8th grade graduation ceremony back in the day.  Those poor boys!  At least there were only two of them in our graduating 8th grade class of 11, I think it was.  I'm dating myself now.  Mint is back!
7.  Orange TicTacs.  They remind me of when I was little and  I would make up a headache just to be able to take a children's aspirin.  Boy they were tasty back then.  The orange TicTacs taste just like those yummy children's aspirin.  Memories.
8.  Arrows.  Another fad I can't get enough of right now is arrow jewelry.  $3.80 and $4.80 at Forever 21, can you believe it?!?